Overview
People are the foundation of our success.
None of what Enbridge has achieved so far—or will accomplish in the future—is possible without our people. Today, there are about 15,000 people on the Enbridge team, living and working in communities across North America. We are focused on keeping our people safe and healthy, developing and training them, and promoting diversity, inclusion and respect.
In 2017, our focus was on the integration of Enbridge and Spectra Energy. Significant planning in the lead-up to completing the merger of the two large companies on February 27, 2017, helped ensure a smooth transition. Since the closing of the transaction, we have continued our efforts to support our people as they have adjusted to new teams, new roles and new ways of working, and to build a strong culture grounded in our values of integrity, safety and respect.
5 performance objectives:
Managing our workforce―responsibly and respectfully
Engaging and developing our workforce
Promoting diversity, equality and inclusion in our workforce
Protecting employee rights and freedoms
Providing fair and competitive compensation
2017 Highlights
Recognition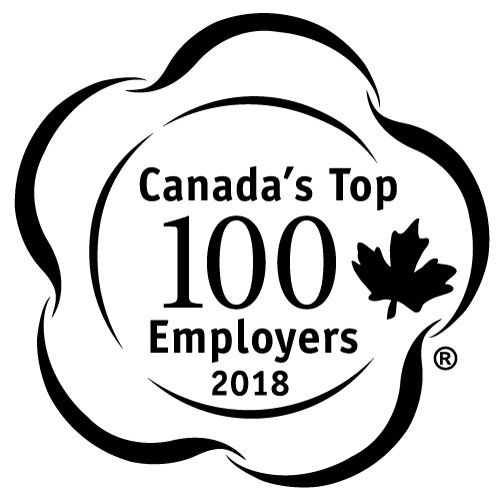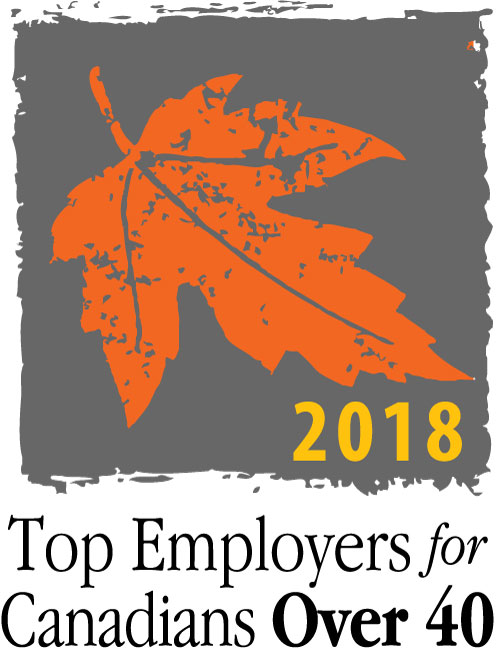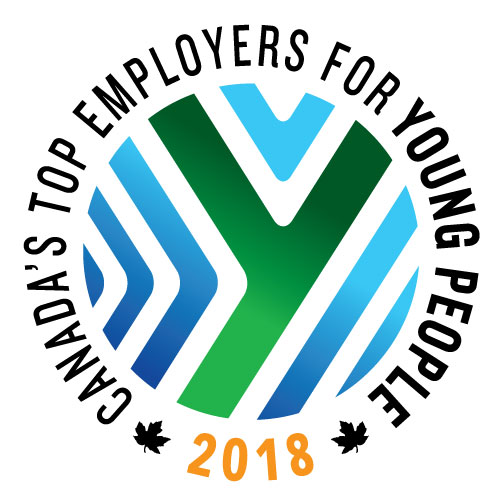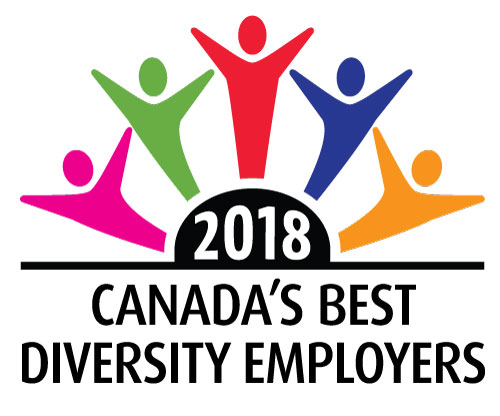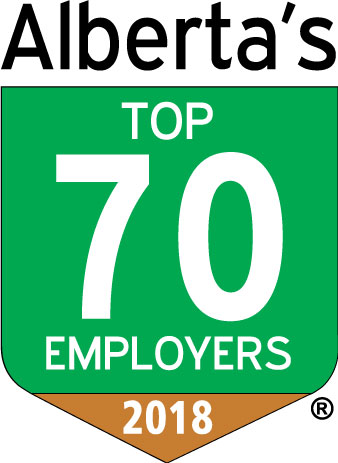 Management Approach
Our goal is to attract, develop and retain the talent we need to ensure our position as the premier energy infrastructure company in North America. We believe an engaged, enabled and energized workforce equals a healthy and vibrant organization and that nurturing a culture of active listening enables us to know and grow our talent.
We have three leadership principles that serve as the foundation for everything our leaders do: Live the Values, Develop People and Get Results.
Our core values of Integrity, Safety and Respect reflect what is important to us in support of our communities, the environment and each other. They represent a constant guide by which we make decisions as individuals and as a company and how we work best together. Living and working by our values is an accountability of all employees, contractors and leaders.
We invest in our people and build strong teams through Enbridge-wide training and development programs, and through our diversity and inclusion programs and practices. We know that a diverse workforce―made up of talented individuals with differing ideas, strengths, interests, backgrounds and points of view―is a strategic advantage that will help us achieve long-term success. We have a number of internal programs that foster a balanced and inclusive work environment, and we celebrate our differences as a source of innovation, inspiration, collaboration and growth.
We believe that with strong leadership, we can achieve our goals and confidently meet the challenges and opportunities we encounter. We are focused on identifying and closing critical skill and leadership gaps, and continuing to create an environment that fosters an energized and proud team.
Since the close of the combination of Enbridge and Spectra Energy, we have focused on harmonizing policies, programs and benefits with a view to equity and consistency across the combined organization. While a significant amount of this work has been finalized and rolled-out, we will continue to focus on these efforts in 2018 with the objective of completing policy harmonization by January 2019.
2017 Performance
Managing Our Workforce―Responsibly and Respectfully
Over the last three years, our company, industry and the energy landscape in which we operate have undergone tremendous change. To enable us to adapt, compete and achieve our growth strategy, Enbridge undertook an enterprise-wide reorganization in 2016 that resulted in a reduction of about five percent of our overall workforce. The combination of Enbridge and Spectra Energy in early 2017 and need to minimize overlap and duplication in certain functions across the combined company resulted in further workforce reductions of approximately five percent.
At all times, we have treated our people with respect and dignity, providing support both to those who have left our company and those who remain. We have implemented comprehensive change management plans to assist with transitions and post-merger stabilization initiatives. Employees who were laid off received severance packages that exceeded legislated minimum notice periods and included outplacement assistance, as well as employee and family assistance programs.
Engaging and Developing our Workforce
Recognizing the challenges of the past two years, Enbridge's executive leadership have focused on increased communications to provide context for change and respond to employee questions and concerns. All-company and business unit town halls have been complemented by coffee chats and internal social media channels (intranet and Yammer), as well as enhanced support for leaders to energize and engage their teams.
Employee engagement is measured through surveys. Results are shared with people leaders and Human Resources works with leadership teams to develop and implement action plans.
Employee development remains a priority. We develop leadership competencies through various initiatives, including high-caliber courses offered in Canada and the U.S. through Enbridge University (ENBU) and leadership development certificate programs. These initiatives provide our employees with the resources they need to perform their best in their current roles and prepare for future roles. We also have an Education Reimbursement Program.
Wellness Program
Our Wellness Program supports employees' well-being by providing tools and resources to help them improve their physical, mental and financial health. Employees access the program through an online portal where they complete activities and participate in challenges and can earn financial incentives.
One of our most popular initiatives is our Mentorship Program that provides a unique opportunity for employees to learn through professional relationships. The program is designed to strengthen company culture and support our core values, increase employee engagement, enhance professional networks, expand employees' perspectives, diversify thinking and accelerate career development.
Employees are encouraged to take ownership of their own development. In partnership with their People Leaders, they create annual performance plans to provide clarity on goals and objectives for the year. Employees create an annual Individual Development Plan (IDP) to document their skills and competency development and define future career progression.
| Employee Training | 2017 |
| --- | --- |
| Percentage of total salary costs invested in employee training | 0.8% |
| Amount invested per employee in training | $1,070 |
| Average hours of training per year per employee | 15.3 |
Promoting Diversity, Equality and Inclusion in Our Workforce
We are building a diverse, inclusive and respectful workplace by implementing meaningful strategies to empower employees and ensure we attract, develop and retain diverse talent.
We embrace diversity and inclusion because we know that diverse backgrounds, abilities and perspectives lead to better decisions, and help keep us innovative and dynamic, in turn supporting the achievement of our business goals. Our commitment is underpinned by our CSR Policy, and we comply with legislative requirements.
Canada's Best Diversity Employers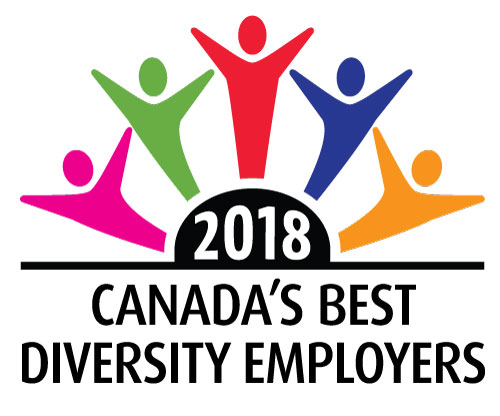 In 2017, Enbridge was named one of Canada's Best Diversity Employers for the fourth year in a row.
We have an executive-led Diversity & Inclusion Steering Committee representing a variety of business areas and locations. The steering committee works with four regional Diversity & Inclusion Advisory Groups to drive regional priorities through leadership, advocacy, education and representation.
We further foster diversity and inclusion through 10 Employee Resource Groups (ERGs) that employees lead via 25 local chapters, with more than 650 members, in various locations across the company. Our ERGs represent women, Indigenous and cross-cultural groups, as well as LGBTQ+ communities, young professionals, veterans and parents or caregivers. Enbridge groups like FEMINEN (Females in Engineering), the Administrative Professionals Team and the Leadership Development Network explore targeted solutions for ongoing career development.
In 2017, we conducted a demographic survey of our employees to better understand the composition of our workforce. Self-identification insights will allow us to (a) develop programs and strategies to improve the experience of all employees at Enbridge and (b) begin measuring our progress in attracting, progressing and retaining diverse talent.
We continue to draw on our own research on emerging issues and challenges to develop and offer workshops and courses related to diversity and inclusion. A range of concepts related to diversity and inclusion are embedded in our Enbridge University and Leadership Development programs that are offered to employees and leaders at multiple levels across the company. Courses include content related to culture in the workplace, communication skills and unconscious bias.
Opening Minds to Mental Health
There are moments when a company must act directly and decisively to create a healthier workplace. For our natural gas utility Union Gas in Ontario, such a moment came in 2013 when it launched its Open Minds Program to support the mental health and well being of its employees.
A driving force behind the program are the facts about mental health. The Mental Health Commission of Canada estimates that one in five Canadians will personally experience a mental health problem or illness in their lifetime, and the World Health Organization predicts that by 2020, mental disorders will be the number two cause of disability worldwide.
The Open Minds Program is designed to eliminate stereotypes, myths, negative attitudes and stigma that can be associated with mental disorders. Studies show that when you create awareness about mental disorders, people will feel more comfortable with seeking help early. So, through Open Minds, Union Gas is providing education for all employees and leaders on mental disorders, the impact of stigma in the workplace and available resources to support employees who are in need of help.
Union Gas's ultimate goal is a simple one—to create an environment where people feel safe and comfortable enough to approach a leader or co-worker to talk about mental health and to seek help if they need it.
Female Employees
Protecting Employee Rights and Freedoms
We act in accordance with all laws and legislation, as well as with our CSR Policy, Respectful Workplace Policy, Duty to Accommodate Policy and Statement on Business Conduct, which underline our commitment to:
ensuring fair labor practices and respecting human rights;
achieving a diverse workplace;
removing systemic barriers that could adversely affect our employees at work and in their careers;
implementing measures to prevent discrimination at Enbridge; and
helping employees reach their potential.
We provide each of our business segments with a training package that addresses components of human rights training, including anti-harassment, violence in the workplace and maintaining a respectful workplace. In addition, our Respectful Workplace Policy addresses all leaders' and employees' responsibilities with regard to human rights and, in particular, the prohibited grounds of discrimination. Each of our business segments has implemented human rights policies and procedures that contain provisions for investigation and resolution of incidents.
In 2017, we harmonized our Respectful Workplace Policy for Canada and the U.S. We remain committed to delivering this training to all of our employees every few years and making targeted training available as needed in order to ensure a respectful workplace.
Freedom of Association, Labor Relations and Collective Bargaining – We believe that healthy and cooperative labor relations and collective bargaining contribute to our business success. As such, we maintain and foster a cooperative approach to union and management relationships through joint committees with various unions and industrial councils. We also follow the labor laws of the countries in which we operate, and base our actions on our Statement on Business Conduct. For more information, please see the Business Conduct, Fines & Violations section of this report.
| Employee Rights and Freedoms | 2017 |
| --- | --- |
| Percentage of permanent employees covered by negotiated collective agreements | 15.77% |
| Number of grievances filed regarding negotiated collective agreements | 61 |
| Number of employees receiving respectful workplace training in Canada/ Anti-harassment training in the US | 4,700 |
Providing Fair and Competitive Compensation
Employee Compensation – We provide competitive base salaries for our employees, as well as an incentive compensation program that rewards our employees through achievement of corporate, business unit and individual performance objectives tied to executing on our business strategy. We also provide competitive benefit and pension plans.
Our base salaries take into consideration an employee's role and competencies, current market conditions, and attraction and retention requirements. To ensure the competitiveness of our compensation and benefit programs, we benchmark ourselves against peers.
We determine incentive compensation using scorecards designed for all of Enbridge's business segments (including the corporate office) that reflect our top priority of safety, system reliability/integrity and environmental performance along with metrics that measure business performance.
Executive Compensation – Enbridge's executive compensation programs are aligned with the achievement of our strategic priorities and designed to link payouts to those outcomes. They motivate management to deliver exceptional value to Enbridge shareholders through strong corporate performance and investing capital in ways that minimize risk and maximize return, while always supporting the core business goal of delivering energy safely and reliably. In 2017, 84 percent of the target total direct compensation for the President & Chief Executive Officer and an average of 75 percent for the remaining named executive officers was "at risk", directly aligning corporate, business unit and individual performance with the interests of Enbridge shareholders.
For detailed information on executive compensation, including that of Enbridge's President & CEO, please see the Notice of 2018 Annual Meeting and Management Information Circular, which is available on the SEC's website at www.sec.gov and on Enbridge's website at www.enbridge.com.
Employee Relations Performance Data Summary
Workforce Profile
2017
Full-time permanent employees
12,744
Temporary employees
204
Contractors
2,280
Total Workforce
15,228
Employee Training
Percentage of total salary costs invested in employee training
0.8%
Amount invested per employee in training
$1,070
Average hours of training per year per employee
15.3
Female Employees
Percentage of our workforce
30%
Percentage of total management workforce
27.7%
Percentage of our total first-line management positions
28.1%
Percentage of our top management positions
22.4%
Employee Rights and Freedoms
Percentage of permanent employees covered by negotiated collective agreements
15.77%
Number of grievances filed regarding negotiated collective agreements
61
Number of employees receiving respectful workplace training in Canada/ Anti-harassment training in the US
4,700
Don't lose your comments!
Make sure you bookmark or email this unique key to yourself so that you can always access your comments. Your comments will remain completely anonymous and will not be shared with any third party organizations or individuals. Read more about Enbridge's
privacy policy
.